I was having a cup of coffee in Pamplona this lunchtime and came across this in the local paper. I'm guessing it's not the famous Larsen.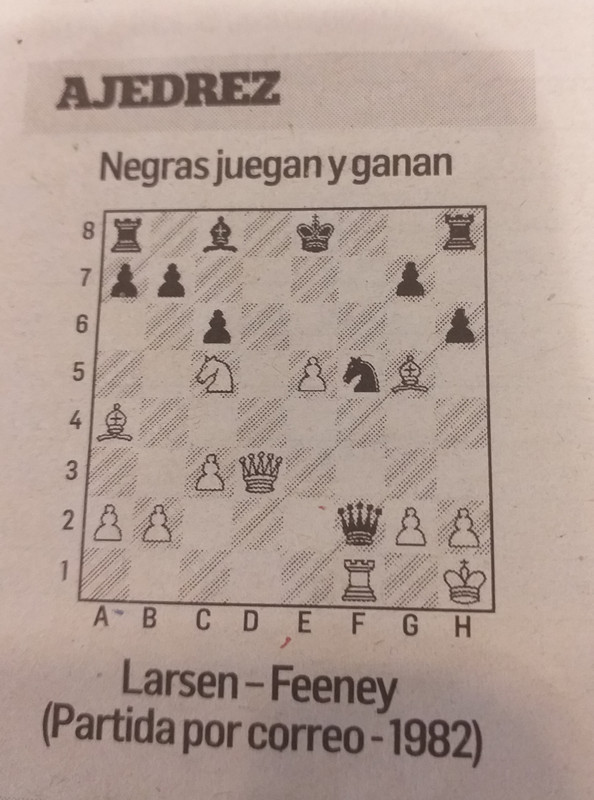 The solution won't detain you long, but I found myself wondering if there was a game score and that proved a tougher challenge. I've not traced one yet (I checked Chessgames and another forum member has consulted a games database) though an internet search locates the position in Laszlo Polgar's 5334 Problems, Combinations and Games and Jiganchine's Schliemann Defence - Tactics and Combinations.
The latter suggests that the opening of the game is known (and in fact the Polgar has the position classified under C63, Ruy Lopez Schliemann) but is the game score actually known, and if not, how does the position come to be in the public domain?